School Year 2019 - 2020
Navigating Washington, DC's educational landscape can be very confusing. This page was designed to help you understand more about the students who attend DC public schools and public charter schools.
About the schools:
There are 94,616 total students attending all K-12 schools in DC [1].
There are 51,060 total DCPS students [1].
There are 43,556 total public charter school students [2].
There were 229 total DCPS and charter schools in SY 2018-2019 [3].
There were 67 local education agencies (LEA) in SY 2018 - 19. These LEAs are considered independent school districts.
DCPS is one LEA.
There are 66 charter LEAs [3].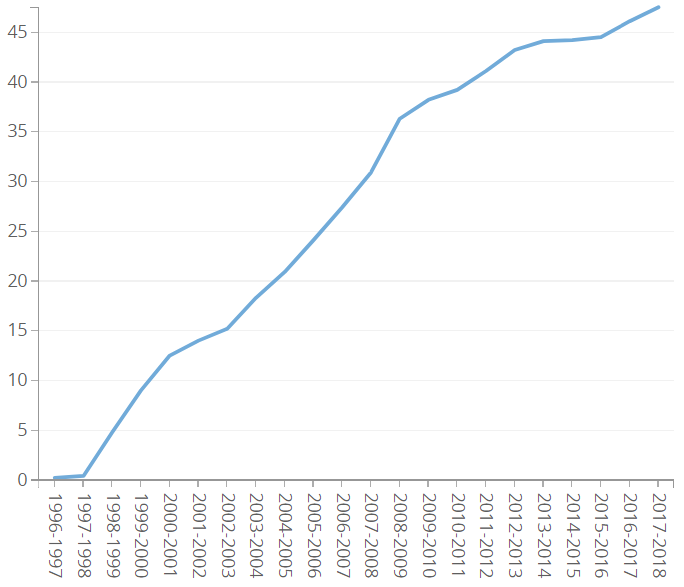 Approximately 47.5% of all public school students now attend a public charter school in Washington, D.C.
Even though about half of public school students attend a PCS, these schools are not required to report the demographic information of their teachers.
About the Students: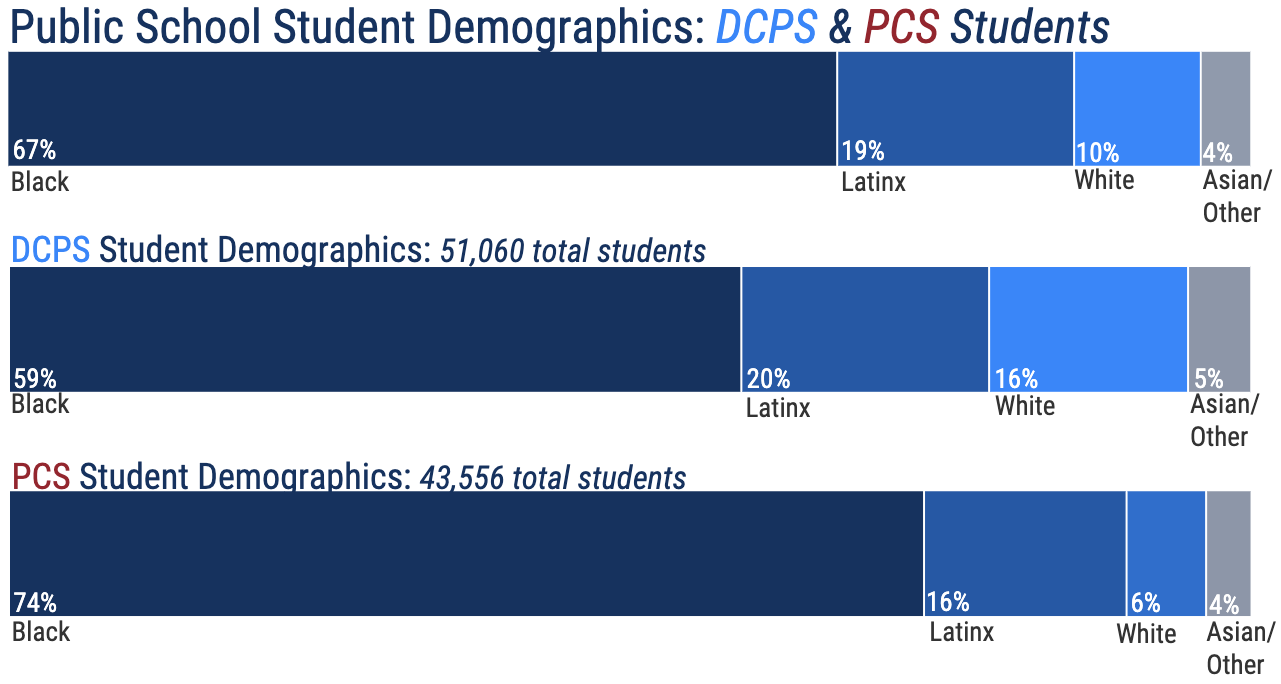 DCPS Students:
59% of students are Black
20% of students are Latinx
16% of students are White
5% of students are Asian/multiracial/other
Charter Students:
74% of students are Black
16% of students are Latinx
6% of students are White
4% of students are Asian/Multiracial/other